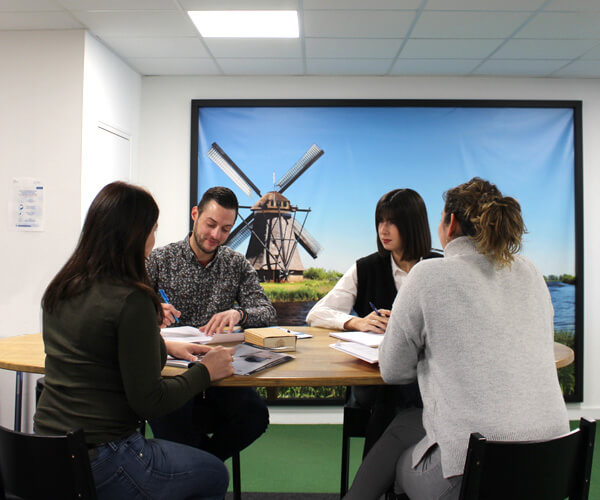 Pronounce ''Tonne Seine''
Proud of our
cultural diversity
The family name Thoonsen comes from near the famous Kinderdijk windmills, one of the flagship symbols of their home country : Holland.
Thoonsen is a French family company of 40 employees which 1 out of 4 has the company surname. Our headquarter and our workshops are based in Châteauroux (36), in the centre of France.
Its emblematic creator Jacky Thoonsen, with his many years of expertise in the shoplifting fight, decided in 2004 to create his company and develop his innovations related to his customers' specific needs and the new problematics on the market.
Built around strong family values, he naturally is surrounded by his loved ones to start the adventure. The new talents joined the company over the years.
Our
approach
French creator, manufacturer, and distributor of solutions for the protection of goods, people, and the fitting of customers journey, we help the points of sales in their store creation or remodeling project.
Our patented innovations created with and for large retail companies have proved their worth for many years. Our in-house design office allows us to constantly innovate to improve our products and optimize your performance.
With more than 52 patents all over the world and more than 30 countries using our anti-theft accessories, our company is the supplier of the main European major groups and takes place among the major actors of the market and the most innovative companies in the sector.
Our easy-to-use antennas, accessories, and anti-theft tags offer an excellent price/quality ratio and guarantee a reduction of your unknown markdown. Our Blackline fitting range brings a wave of modernity to your point of sales by breaking the supermarket's conventional design.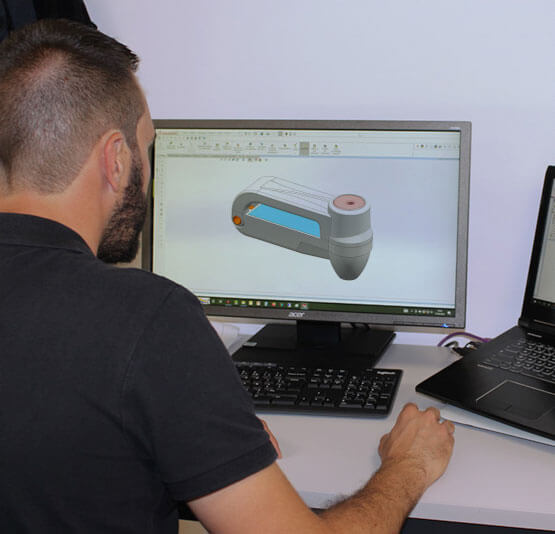 Innovation as
DNA
Through a rich and diversified range including 98% of exclusive patented products, Thoonsen stands out by its innovating sector in constant evolution, becoming the first French manufacturer of antitheft accessories :
Development of mobility UTILITARIAN range MOXO®
Development of checkouts and furniture range
Creation of the anti-COVID protection range, the barcode reading head and the SELF-DETACHER terminal for SCO
Creation of the BLISTER TAG & the MOXO® delivery trolley
Creation of the THOOBEE® concept and the AM tags range
Creation of BLACKLINE partitions, checkouts, Croco Tag & portative antitheft detacher, development of the BICYTOO by MOXO®
Creation of square BLACKLINE guidance, bases for AM & RF antennas, HYPERLOCK range & range of electric vehicles MOXO®
Development of the BLACKLINE COLLECTION with the acousto-magnetic (AM) antenna
Creation of detachers and security rings range
Creation of the BLACKLINE COLLECTION with the first RF antenna
Creation of the Quick Optic
Creation of the Quick Bottle
Launch of the QUICK COLLECTION with creation of the Quick Tag
View All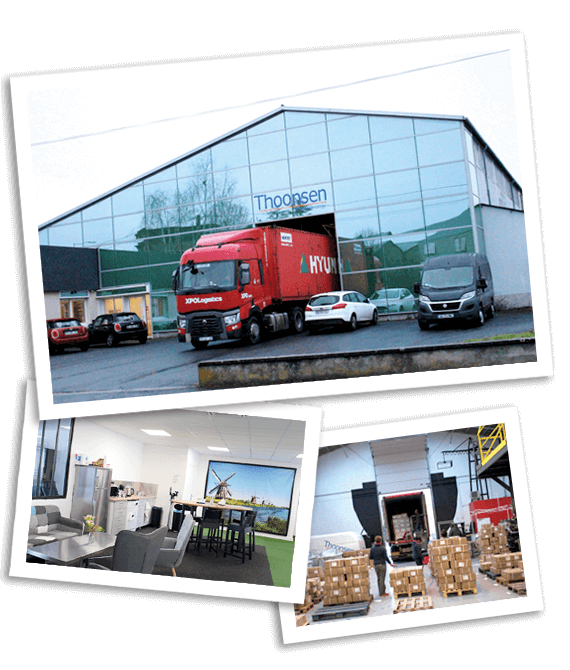 Site &
organisation
Thoonsen's strategy – is to keep its DNA as a family-run SME close to its customers but structured like a multinational to provide them with the best possible support - is implemented through five entities :
Thoonsen Trading

which manages the creation and distribution of Thoonsen products in France,

Thoonsen International

, which manages European exports from France via a network of distributors,

Jack Maoyi

, located in China, which is in charge of sourcing and major exports,

Thoonsen Africa

, based in Tunisia, is the customer's call centre and technical design office for store fittings,

Thoonsen Limited

, based in England, which manages the exchange with the United Kingdom.
Thanks to our 5 companies, our field sales representatives based in your region, and our team, we are at your disposal to accompany you in your daily fight against theft and offer the best solutions to our customers' needs.
Our 4000m² warehouse contains a consistent stock, based in the centre of France, enabling us to deliver accessories within 48-72 hours. Our installations are carried out within 6 weeks by our national network of more than 50 skilled technicians.
Why choose
Thoonsen

?

Reactivity, experience, proximity, know-how… From the bill of specifications realization to the store deployment, Thoonsen conceives complete and on-demand solutions for your points of sales protection and fitting.
One contact for your point of sale fitting

, from the anti-theft solutions to last kilometre delivery products.

A human presence at your side

, thanks to our 40 collaborators and our free hotline available Monday to Friday 8h30-12h30 and 14h-18h.

A high-performance and reactive design office

for the elaboration of new product maps AutoCAD/DWG, and integration of 3D views.

A network of certified installers

all over France.
Since 2004 our presence in the shoplifting prevention sector has enabled us to acquire expertise revealed in our range of products. Our catalog also offers a large choice of innovations that fit perfectly in your customer journey.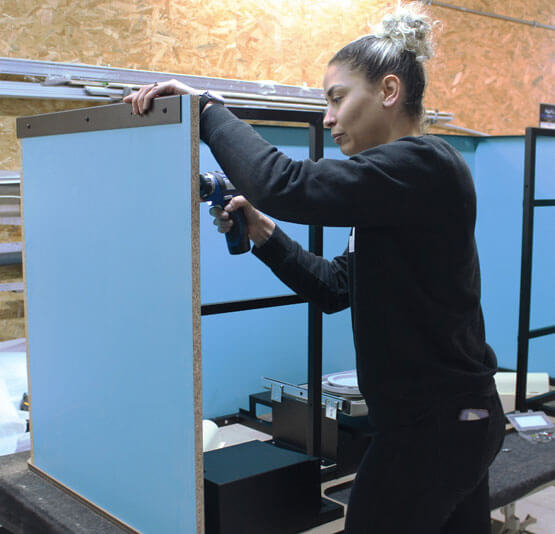 One contact for your point of sale

Design Office : autocad / DWG drawings, 3d views

A human presence at your side

Certified installers network
More than 5000 stores already trust us, why not you ?