Electrically assisted

delivery vehicles MOXO®
Electric mobility
at the service of
professionals
Our utility range is designed to respond to two issues: professional deliveries and downtown cleanliness.
Following our collaboration with leading retailers, Thoonsen has developed its electrically assisted vehicle activity and adapted it to the new needs of the market.
Read the article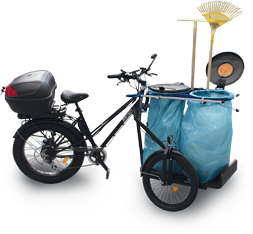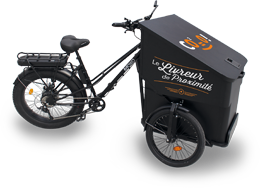 Range

Multifunctional utility tricycles
The BICYCOLLECT® facilitates the collection of waste and the maintenance of green spaces for municipalities.
The BICYCARGO® is intended for professional deliverers (delivery of meals, shopping, equipment, etc.)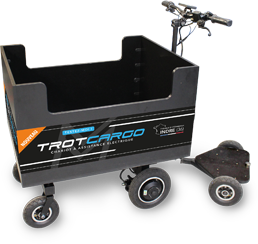 Range

Carts for urban sidewalks
The TROTCARGO® is an electrically assisted last-mile delivery cart with an integrated retractable skate platform.
> Discover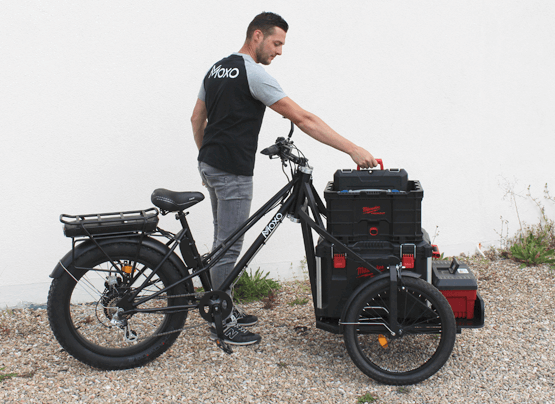 Easily interchangeable configurations
The frames of our BICY or TROT ranges are compatible with each of our configurations.
Do you need a scooter to maintain your green spaces, and also a professional tool to deliver meals from time to time? All you need is one frame and two options: in just 30 minutes, and without affecting your budget, you can transform your BICYCOLLECT into a BICYCARGO.
Welcome to Low Tech, accessible to all !
Deliveries to the sidewalks in the middle of
URBAN
GREEN AREAS
EASY maintenance even in hard-to-reach areas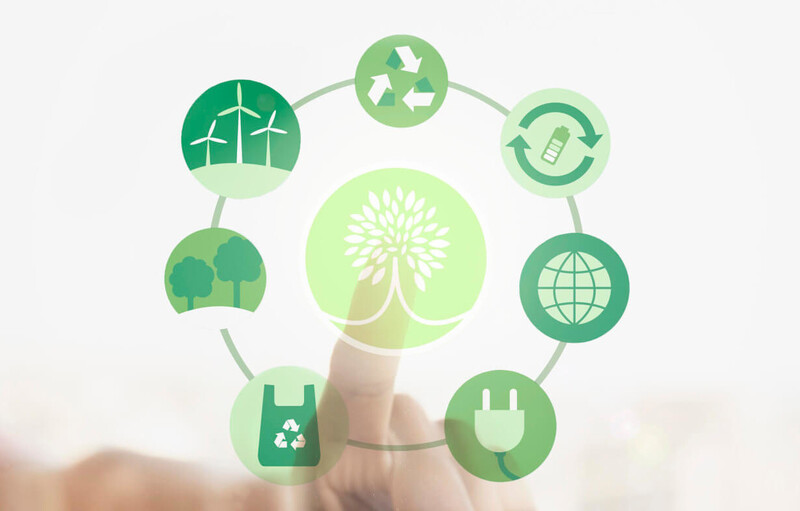 Green solutions
to gain in
productivity
Access new spaces and services with the MOXO® commercial vehicle range.
Our electrically assisted vehicles are manufactured in our workshops by a team of specialized technicians. They are the result of many years of research and development and are the subject of several international patents.
The utility range
Moxo® is committed to
disability
and
family

well-being

Our brand was born from our commitment to people with disabilities with the BICYTOO®, historically the very first MOXO® scooter

At the age of 9, Victor Thoonsen, the son of the brand's creator, suffered a stroke that left him with the after-effects of a partial hemiplegia. Following this, he develops an optimism and a fighting spirit.

In 2016, they created the MOXO® brand with his father, whose goal is to design technical mobility solutions to help live with disability. Today, Victor is the salesman for the adapted range, continues to follow his dreams and aims ever higher.

As for MOXO®, Jacky Thoonsen's collaboration with numerous retail chains has given rise to new needs that have led to the development of a range of utility vehicles to meet the demands of his customers.

"My disability is not a hindrance to my life, it is rather a driving force." - Victor Thoonsen

Discover the bicytoo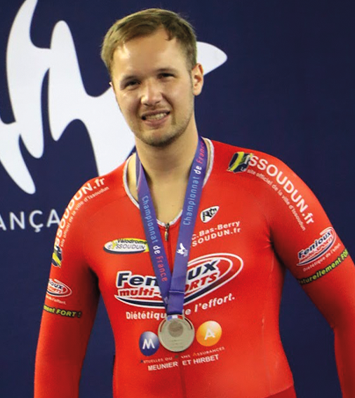 Victor Thoonsen, commercial of the adapted MOXO® range, twice vice-champion of France in track cycling.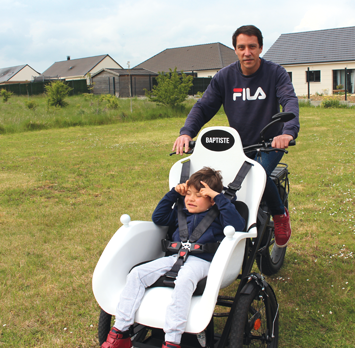 One of the families who opted for a BICYTOO®: daily family rides bring them closer to a certain "normality".